In this article, we provide information regarding best GPS tracking for construction equipment and vehicles, the top GPS tracker for construction equipment, and their highly advanced features. This information will guide you in protecting your valuable assets effectively.
Construction equipment is a significant investment for any construction company. Ensuring the security and efficient use of these assets is crucial for project success. GPS trackers provide real-time location monitoring, theft prevention, and operational insights for construction equipment.
In this article, we will explore the top GPS trackers available in the market that can help you protect your construction equipment and optimize your operations.
Before exploring the best GPS tracker for construction equipment, let's understand the advantages of GPS trackers.
Benefits of GPS Tracker for Construction Equipment
Theft Prevention: GPS trackers enable you to monitor the location of your construction equipment in real-time. In case of theft, you can quickly track and recover the stolen equipment, minimizing financial losses.
Asset Management: By using GPS trackers, you can efficiently manage your construction equipment fleet. Track equipment utilization, monitor maintenance schedules, and optimize deployment to enhance productivity.
Increased Security: GPS trackers provide an added layer of security for your construction site. Receive instant alerts if equipment moves outside designated areas or during non-working hours, helping prevent unauthorized use or theft.
Operational Efficiency: Real-time data from GPS trackers allows you to monitor equipment performance, identify idle time, and optimize resource allocation. This data-driven approach helps streamline operations and improve productivity.
Also Read: Roof Leakage Solutions: Keeping Your Home Dry and Protected
Top GPS Tracker for Construction Equipment
Here are the top 5 Best GPS tracker for construction equipment's and vehicles:
Linxup GPS Tracker
Linxup offers a reliable and cost-effective GPS tracking solution for construction equipment. It provides real-time location tracking, geofencing capabilities, and customizable alerts. The tracker is rugged and weatherproof, making it suitable for construction site conditions.
Trackunit Go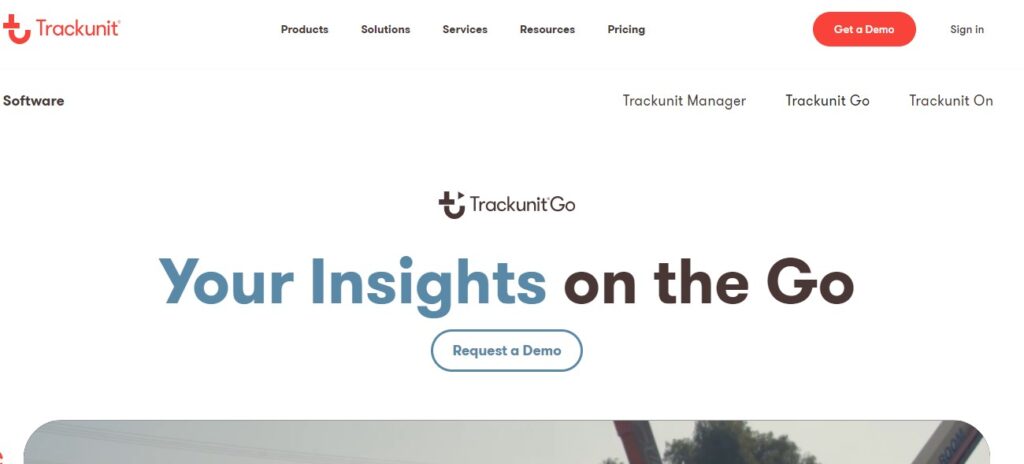 Trackunit Go is a versatile GPS tracker designed specifically for construction equipment. It offers real-time tracking, geofencing, and anti-theft features. The device is compact and easy to install, and it provides comprehensive data and analytics to optimize equipment utilization and maintenance.
Fleetistics Asset Tracker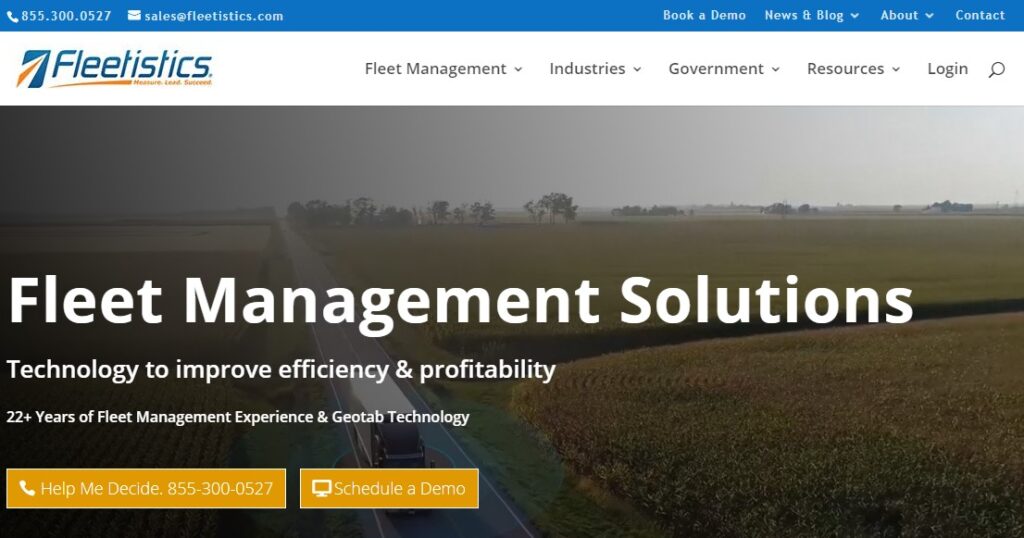 Fleetistics Asset Tracker is a robust GPS tracking solution suitable for construction equipment. It offers accurate location tracking, geofencing, and tamper alerts. The tracker has a long battery life and can withstand harsh environmental conditions.
Also Read: 5 Best Structural Design and Analysis Software
Verizon Connect Asset Tracker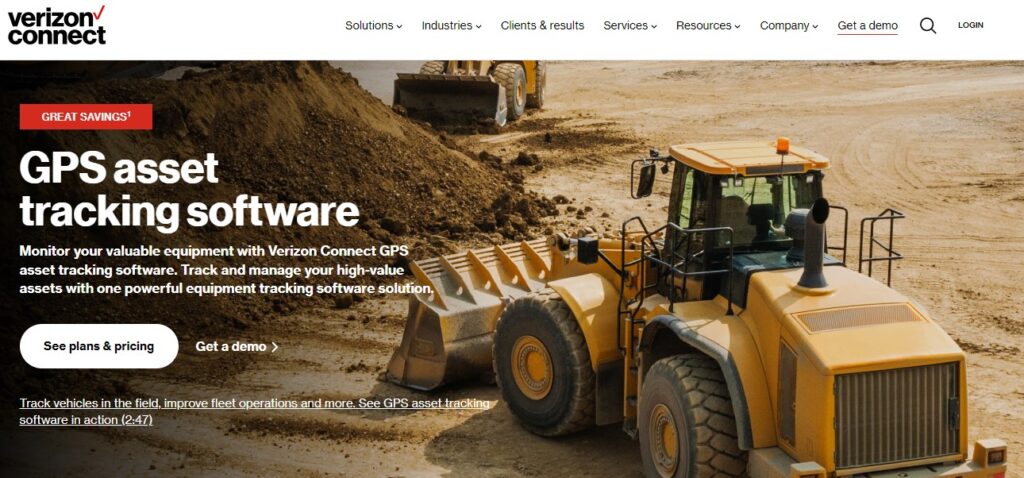 Verizon Connect offers an advanced GPS tracking system for construction equipment. Their asset tracker provides real-time location updates, geofencing, and maintenance scheduling. It is a reliable solution that helps improve operational efficiency and reduce equipment theft risks.
Hapn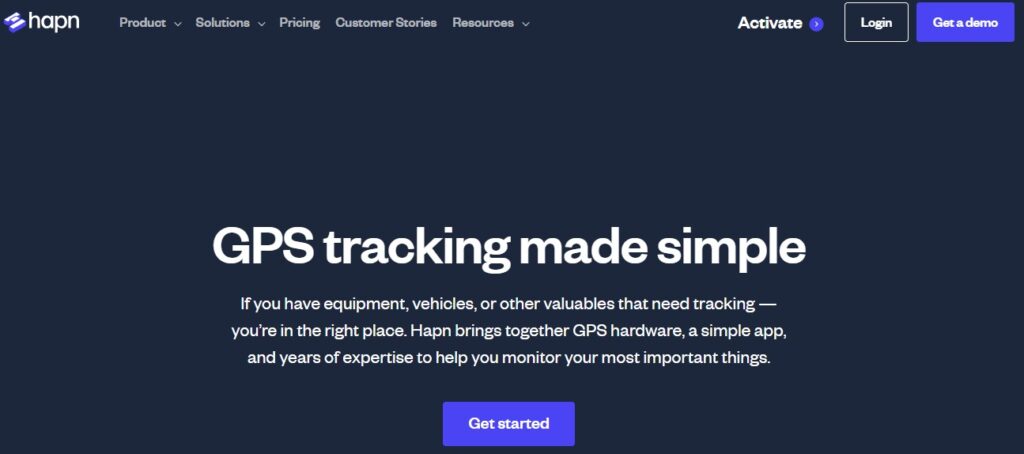 Hapn is one of the best and well known platform for GPS Tracking of vehicles and equipment. It has wide range of tacking devices at very competitive price.
It provides real time tracking, geofencing, and antitheft features. The Fast and reliable, wide modes of usage, easy to use and user friendly solution make it more unique as compare to other.
Above mentioned all GPS Trackers are special due to their advancement in technology and service. However, we would also like to recommend a few other GPS tracking devices for construction equipment that may not be at top but mostly use, easy to use and available on E-commerce website such as amazon.
Also Read: Benefits of Google Earth for Civil Engineering
Best GPS Device for Construction Equipment Tracking
The best GPS tracking device for construction equipment and vehicles are as mentioned below.
Apple Airtag
Apple airtag is a small coin size GPS Tracker that is developed by Apple Inc. It is specially designed to help users to keep track their various accesories and equipment such as bags, keys and other items.
Same as it is also very useful to track the construction equipment even small to small equipment can also be easily track by Apple Airtag. It is controlled by an Apk name as find my app. It has built in speaker which helps users to find their equipment by play sound.
Also Read: Essential Construction Safety Measures and Equipment
BrickHouse Security TrackPort 4G LTE GPS Tracker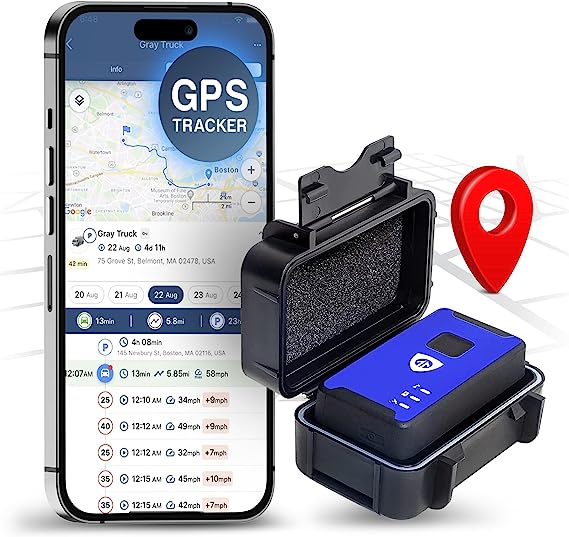 BrickHouse Security is a supplier of security and surveillance solutions for consumers and businesses of all sizes. One of their notable products is the Trackport 4G LTE GPS Tracker, which stands out as one of the best small GPS trackers due to its compact design. It is an ideal choice for tracking mobile assets or vehicles.
Features
Real-time location tracking and geofencing capabilities.
Provides accurate tracking and monitoring of construction equipment, vehicles, and assets.
Offers a user-friendly online platform for tracking and managing the devices.
Provides alerts and notifications for unauthorized movement or theft.
Offers historical route playback and detailed reporting features.
4G Coverage Across North America
Magnetic Waterproof Case
Also Read: 5 Best Home Cleaning Robots in India
Spytec GPS GL300 Real-Time GPS Tracker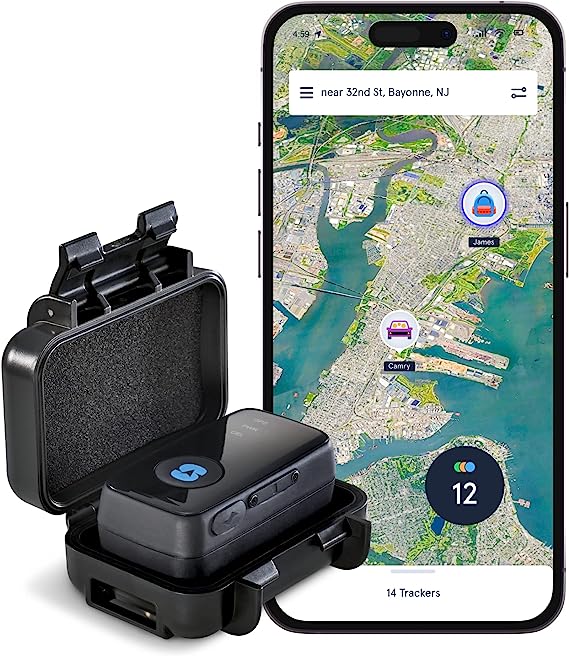 Spytec GPS offers the fastest GPS tracking for vehicles, valuables, and equipment using 4G satellite technology. It is one of the best GPS Tracking device for construction equipment due to its great features and service as mentioned below.
Features
Reporting modes allow you to customize update frequency of tracker, giving you more control on battery life and speed of updates.
Go back in time allow you to visualize the history of any tracked asset.
Real Time location tracking of your construction equipment and vehicles.
The Boundaries feature enables you to set job/site boundaries. If any vehicle or equipment goes beyond those boundaries, the device will send you a notification alert.
Weatherproof Magnetic Case
These GPS trackers for construction provide valuable tools to enhance security, prevent theft, optimize fleet management, and increase overall efficiency in construction operations.
Also Read: 7 Best Architecture Design & 3D Modeling Software