In this article, we are going to show you the latest and most recommended books for the Hydrology subject. These books include all syllabus of Hydrology & Water Resources Engineering also explain all concepts by perfect examples.
There is no comparison between all listed books, all are best in some regarding portion. But the listed books on hydrology in this post are highly recommended by top universities, Teachers, and students.
But before starting, if you get any useful information from this website please comment on useful resources or other positive words which motivate us to publish more articles on this website. Also if you have any queries regarding civil engineering, please comment to us or mail your queries.
1. Engineering Hydrology by K. Subramanya.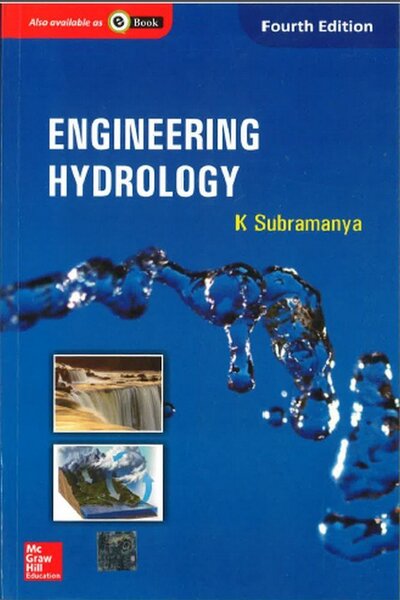 Engineering Hydrology by K Subramanya is one of the most popular books for hydrology subjects in civil engineering coarse. It mostly covers all syllabus of water resources engineering.
The explanation of hydrology in this Book is best. It includes enough theories with images and graphs related to water resources engineering.
The contents of this book are listed below.
Introduction
Precipitation
Abstraction from precipitation
Stream flow measurement
Runoff
Hydrograph
Floods
Flood routing
Groundwater
Erosion and reservoir sedimentation
Objective questions
It is a good book and again objective questions are also included in this book which is the significantly advantageous point, but it has also some negative points such as the size of books, very fewer images, and fewer nos of illustration.
Also Read: Best Books for RCC Design Based on IS 456
2. Hydrology Flood control & Water Engineering by Santosh Kumar Garg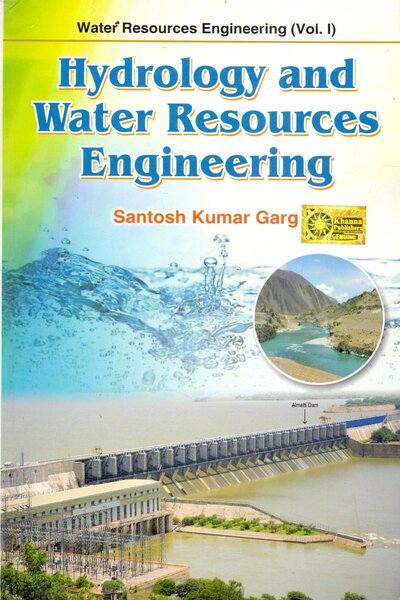 Hydrology, flood control, and water engineering by Santosh Kumar Garg is also well and a good book for Hydrology subject. This book is also recommended by most of the universities.
Also book by Santosh Kumar Garg author is easy to understand and full of examples and illustrations which is a positive point for this book.
The contents of this book are listed below.
Introduction to the subject with indian Potentials
Requirements of water for various uses
Precipitation – yielding fresh water as surface flow
Measuring precipitation and hydrology analysis of precipitation data
Generation of run off ( streamflow)from rainfall
Abstractions from rainfall for the balance to appear as surface runoff
Computing runoff from a given rainfall
Streamflow Measurement and Ganga discharge curve
Flood Control Measures
Flood Preparedness and emergency Evacuation
Flood Forecasting Techniques
Ground water extraction for irrigation and other uses
Planning and development of multipurpose water resources projects
Engineering Economy in Water Resources Planning
Computer applications in the designs of water resources systems
Chapterwise multi-choice Objective Question
Test paper on objective question
Certain additional typical important numerical examples from the AMIE exam
Objective Question of the Engineering Services Exams
Objective Question of the AMIE Exams (New Scheme).
This book is also helpful for competitive exams such as civil services, SSC, State Government Engineering Exams, Public sector Engineering Exams, etc.
This book's print is not proper and also not a colour full images for better understanding which becomes a negative point of this book.
Also Read: Best Books for Highway Engineering
3. Water resources engineering and hydrology by Dr R.P Rethaliya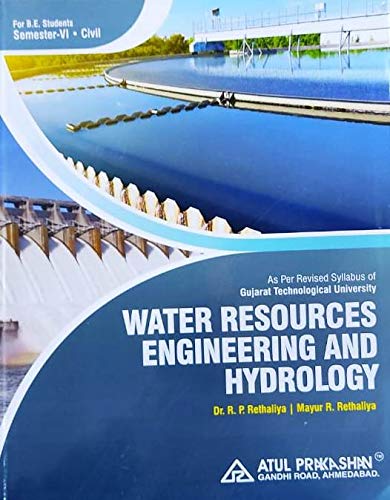 Water resource engineering and hydrology is also one of the best books due to its point Explanation. It does not include deep theories on a particular topic but enough for exam study purposes.
It is not recommended by lots of universities, but due to its simple and point-to-point Explanation and more number of examples and illustrations, we recommend this book for college study purposes.
This book is best for hydrology subjects for college exams. It also includes most of the syllabus of hydrology.
Also Read: Rainwater Harvesting Methods
4. Irrigation and Water Power Engineering by B.C Punamiya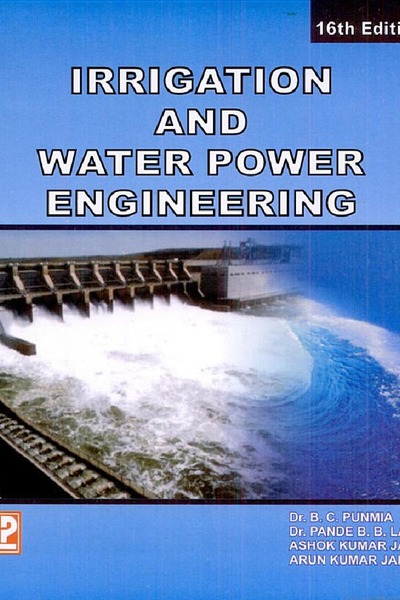 Irrigation and Water Power Engineering is also a good book written by a very well-known author Sir Dr. B.C Punamiya.
This book also includes all syllabus of hydrology and water resources engineering also includes some parts of the hydraulic structure which beneficial for students.
A good explanation of every concept is given in this book with proper examples and illustrations. This book is also recommended by lots of universities and students.
We recommend this book for competitive exam study purposes. This book was divided into five sections. The content of this book is listed below.
Section 1: Irrigation Practice
Introduction
Methods of irrigation
Water requirements of crops
Section 2: Water Resources Engineering
Hydrology
Ground water : well irrigation
Reservoir planning
Dams I : General
Dams II : Gravity Dam
Dams III : Arch and Buttress dam
Dam IV: Earth and Rock fill dam
Dam V : Spillway
Diverson headworks
Section 3: Distribution System
Flow irrigation
Irrigation channels I: silt theories
Irrigation channels II: Design Procedure
Waterlogging and Canal lining
Canal outlet
Canal regulations works
Cross drainage works
Section 4: Miscellaneous Topics
River Engineering
Water power Engineering
Water resources planning
Important Dams of India
Also Read: Basic Knowledge of Dam Engineering